Why Us?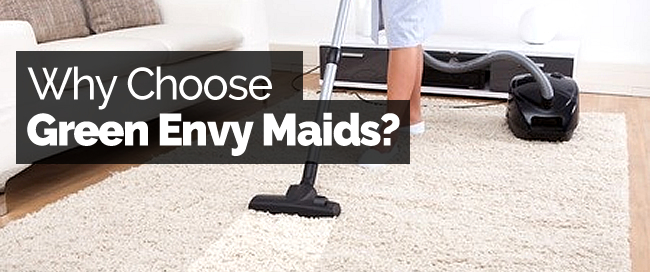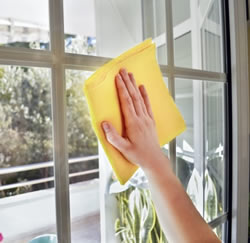 Insured and Bonded?
The company you hire should always be insured and bonded. Green Envy Maids carries a $2 Million General Liability insurance policy and employee bonding.
Employees vs Independent Contractors?
This is VERY important! Many cleaning companies hire independent contractors and all individuals that clean houses themselves (not through a cleaning agency) will not have Worker's Compensation insurance. This is a huge risk for you as a home owner in the event that one of the cleaners is injured while cleaning your home and could result in you getting pulled into a lawsuit as the cleaner will not have the workplace insurance protection provided with Worker's Compensation Insurance. Always hire a company that hires employees directly (W2 payroll employees and not independent contractors) and verify they have Worker's Compensation coverage on all employees. ALL Green Envy Maids employees are W2 payroll employees, with Worker's Compensation coverage!
Customer Service
When you trust someone to enter your home to clean for you, you want to be able to communicate with them before, during and after the cleaning. Do they answer the phone when you call? Do they have multiple ways of contacting them (phone, email, text)? Do they offer full-time and extended office hours? At Green Envy Maids we take pride in lightening fast response time! Call us, email us, text us… try it out and see how fast we respond! We send a Team Leader to every job to ensure our customer's have not only a GREAT experience, but become raving fans! We respond to new and current customers day and night (weekends too), we're committed to offering an exceptional customer experience!
Quality
Insurance and customer service is great, but how will your house look after it's cleaned? Will it meet your expectations? Will the cleaners do the little extras that you like? At Green Envy Maids we know ultimately the quality of the cleaning is what we're judged by. We have a Team Leader on each team that takes pride in making your home sparkle! After each cleaning, we will email you a very quick one-click survey that helps us monitor on a daily basis how our teams are preforming and we align interest with our employees and meeting our customer's expectations by offering incentive pay to our employees. Happy employees equals happy customers!
---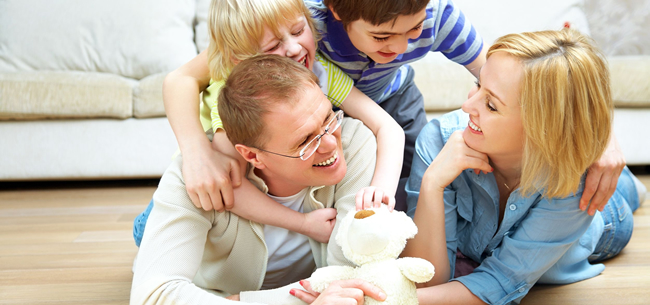 ---
We understand how big of a decision this is for you and we would love the opportunity to make your home sparkle!