House and maid cleaning services in Salt Lake City, UT
Notice
: Undefined offset: 0 in
/var/www/wp-content/plugins/embed-it/embed-it.php
on line
23
Notice
: Undefined offset: 0 in
/var/www/wp-content/plugins/embed-it/embed-it.php
on line
23
Notice
: Undefined offset: 0 in
/var/www/wp-content/plugins/embed-it/embed-it.php
on line
23
Notice
: Undefined offset: 0 in
/var/www/wp-content/plugins/embed-it/embed-it.php
on line
23
Notice
: Undefined offset: 0 in
/var/www/wp-content/plugins/embed-it/embed-it.php
on line
23
Notice
: Undefined offset: 0 in
/var/www/wp-content/plugins/embed-it/embed-it.php
on line
23
Notice
: Undefined offset: 0 in
/var/www/wp-content/plugins/embed-it/embed-it.php
on line
23
Notice
: Undefined offset: 0 in
/var/www/wp-content/plugins/embed-it/embed-it.php
on line
23
Notice
: Undefined offset: 0 in
/var/www/wp-content/plugins/embed-it/embed-it.php
on line
23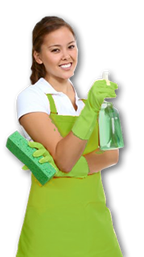 Whether you are looking for a complete housekeeping solution, or a one-time cleaning service in Salt Lake City, UT, Green Envy Maids has the resources, materials, and expertise to accommodate to virtually any schedule and set of needs. We offer monthly, weekly, and bi-weekly cleaning schedules to all of our customers. So if you want high quality, environmentally friendly maid services in Salt Lake City, make sure to give Green Envy Maids a call.
Our Services Include:
Steam Sanitation: Whether you need mold removal or general cleaning services, our steam sanitation will leave your home clean and healthy. For more information about the effectiveness of steam sanitation, feel free to contact us!
Deep-Clean Service: When surface cleaning just isn't enough, give Green Envy Maids a call! Our services include a variety of deep-cleaning services to make sure that your appliances, carpets, and surfaces don't just look clean—they are clean. To schedule an appointment, find our information on the "Contact" page.
Regular Service: Remember, we offer weekly, bi-weekly, and monthly appointment schedules! Our professionals are accustomed to dealing with unique need sets and schedules, so call us regardless of the situation. We will work with you to create a customized plan that meets all of your needs.
Spring/Seasonal Cleaning: Don't leave the spring cleaning to do on your own—go out and enjoy the sunshine! With our seasonal and spring cleaning services, we'll be in and out of your house before you know it.
Laundry and Housekeeping Services: Even if your cleaning needs are as simple as weekly or bi-weekly laundry services, Green Envy Maid is available to lighten the load. For more information on our general housekeeping services, please contact us today.
Move-In/Move-Out Services: If you're in the process of moving locations, you have more important things to do than worry about the move-in and move-out cleaning process. Give Green Envy Maid Services in Salt Lake City a call—we would love to help you make the transition!
 Additional services upon request (at additional charge):
    Clean and vacuum furniture
    Clean all windows (interior only)
    Clean all blinds
    Clean inside closets
    Refrigerator cleaning
    Oven cleaning
    Clean inside cupboards and drawers
Here at Green Envy Maids, we even offer furniture cleaning, window and blind dusting, closet cleaning, and oven maid services in Salt Lake City. Simply give us a call to find out more! We are open to working with and accommodating any budget. If affordability is a concern, please contact us right away to learn about your options. We will help you get your cleaning needs taken care of, without breaking the bank. We're ready to help!